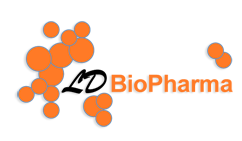 Invention in the REGENERATIVE MEDICINE is what we do every day, benefits of patients is our final goal
News
Get in touch!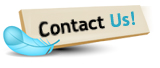 6042 Cornerstone CT. W. Suite E
San Diego, CA 92121
Tel: 858-876-8266
Fax: 858-638-0488
Recombinant Protein
TF Trap
Other
Fate Therapeutics, MIT Scientist Get Stem Cell Patent
Feb. 4 (Bloomberg) -- Rudolf Jaenisch, a Massachusetts Institute of Technology scientist, will be granted a U.S. patent for conceiving a way to turn cells from mammals' bodies into stem cells, a discovery also claimed by two other scientists. The patent was announced by Fate Therapeutics Inc., a closely held San Diego company that has an exclusive license from MIT and Jaenisch, one of the company's founders. Shinya Yamanaka, a researcher at Kyoto University in Japan, "was the first one to do it, we had the idea first," Jaenisch said in an interview yesterday. James Thomson of the University of Wisconsin also developed a method for developing stem cells.
Jaenisch's claim may signal the start of a patent war, said Jeanne Loring, director of the Center for Regenerative Medicine at the Scripps Research Institute in La Jolla, California. Patents may restrict a researcher's ability to work with the cells and control who can commercialize products developed with them, she said. Stem cells may be used in drug development and may lead to treatments for spinal cord injury, Alzheimer's disease or diabetes, scientists say.
"Historically, the owners of stem cell patents have interfered with the progress of medical research, and I have been dreading the inevitable onslaught of new patents" claiming the discovery of methods to develop stem cells, Loring said in an e-mail yesterday. "With the allowance of Rudolf Jaenisch's patent on reprogramming cells, it appears that the deluge has begun."
Legal Case
Loring joined a legal battle in 2006 to block patents issued to the University of Wisconsin for Thomson's work isolating embryonic stem cells.
Yamanaka said he made "induced pluripotent stem cells" or IPS cells, from the skin of mice in 2006 and accomplished the same feat in human cells the following year. He was awarded the 2009 Lasker Prize for the achievements. He and Thomson published papers the same day describing the creation of human IPS cells and both applied for patents.
The work of many scientists led to that work and "from my point of view it's extremely important to be part of this," Jaenisch said.
Obtaining the first patent for IPS cells in the U.S. will help reassure Fate's investors that it has freedom to operate without fear of infringing the intellectual property of other scientists, Paul Grayson, the company's chief executive officer, said yesterday in a telephone interview.
'Dominant IP'
"Investors like it if they're working with someone who has dominant IP," he said. The ability of researchers to advance stem cell technology will depend partly on how broadly Jaenisch's patent is interpreted and what other patents are granted, Loring said. Geron Corp., based in Menlo Park, California, and Advanced Cell Technology of Worcester, Massachusetts, have applied to U.S. regulators to start human medical trials of treatments using stem cells. Columbia, Maryland-based Osiris Therapeutics Inc. is developing stem cell-based therapies for orthopedic, heart and immune conditions. New York-based Pfizer Inc., the world's biggest drug company, and London-based GlaxoSmithKline Plc are starting or have stem-cell research programs.