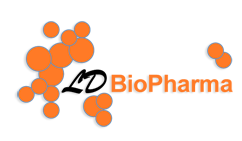 Invention in the REGENERATIVE MEDICINE is what we do every day, benefits of patients is our final goal
News
Get in touch!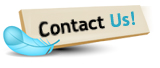 6042 Cornerstone CT. W. Suite E
San Diego, CA 92121
Tel: 858-876-8266
Fax: 858-638-0488
Recombinant Protein
TF Trap
Other
New Transcription Factor Reprograms Differentiated Cells Into iPS Cells
Singapore scientists have discovered that a new combination of transcription factors can reprogram differentiated cells into induced pluripotent stem (iPS) cells.
A novel transcription factor, Nr5a2, can replace one of the classical reprogramming factors, Oct 4, to significantly increase the efficiency of reprogramming differentiated stem cells into induced pluripotent stem cells (iPS cells).
Previous research revealed that the reprogramming of differentiated cells into induced iPS cells could be achieved by the three transcription factors, Oct4, Sox2 and Klf4.
In this latest finding, which is potentially relevant to cell therapy-based medicine, Genome Institute of Singapore (GIS) and National University of Singapore (NUS) scientists determined that the novel transcription factor Nr5a2 can replace Oct4. ...