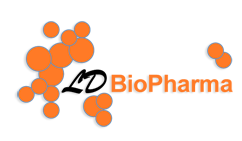 Invention in the REGENERATIVE MEDICINE is what we do every day, benefits of patients is our final goal
News
Get in touch!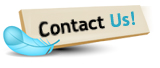 6042 Cornerstone CT. W. Suite E
San Diego, CA 92121
Tel: 858-876-8266
Fax: 858-638-0488
Recombinant Protein
TF Trap
Other
LD Biopharma has launched newly developed human ES cell friendly DNA transfection kit
LD Biopharma Inc today announced that it has launched new polymer-derived in vitro transfection reagents, HyFectin LD1.0 DNA transfection kit, specifically developed for delivering DNA into difficult-to-transfect cell lines as well as a broad range of mammalian cells. A unique protocol has also been developed for human ES cell applications.
"Currently, to effectively deliver gene into human ES cells still faces many technical problems and challenges. It has been known in the ES research field that I) dissociating ES into single cell will induce massive ES cell death, II) sudden changing to serum free medium may stimulates ES cell differentiation, III) most of current commercially available transfection reagents are too toxic for ES cells. LD Biopharma has been worked hard to develop a set of unique reagents for ES cell applications" explained by Dr. Lingxun Duan, CEO of LD Biopharma. "By integrating three key technology developments, a) efficiently dissociating human ES cell to single cell without cell death. b) maintaining low toxicity / high transfection efficiency even in the present of FCS by HyFectin LD1.0 reagents, and c) coating recombinant human vitronectin protein for ES cell cultivation. We are providing a user-friendly DNA transfection reagents kit for ES applications."