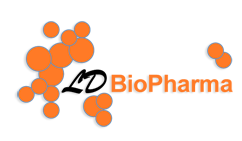 Invention in the REGENERATIVE MEDICINE is what we do every day, benefits of patients is our final goal
News
Get in touch!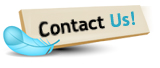 6042 Cornerstone CT. W. Suite E
San Diego, CA 92121
Tel: 858-876-8266
Fax: 858-638-0488
Recombinant Protein
TF Trap
Other
Launching new recombinant transcription factor (TF) proteins for PiPS cells generation
SAN DIEGO, CA, June 8, 2010 - LD Biopharma Inc announces the exciting launch of four recombinant human transcription factors (TF) for potential iPS generation application (PiPS), which co-developed with Stemgent Inc. The PiPS set includes human Oct4_11R (http://www.stemgent.com/commerce/products/1272), Sox2_11R (http://www.stemgent.com/commerce/products/1274), Klf4_11R (http://www.stemgent.com/commerce/products/1273) and cMyc_11R (http://www.stemgent.com/commerce/products/1275) proteins which are now distributed exclusively through Stemgent Inc.
This development has combined LD Biopharma Inc's unique temperature shift / protein refolding technology and Stemgent expertise in cell reprogramming for production of four key TF recombinant proteins which are critical for generation protein derived iPS cells. Each recombinant protein was engineered with fusion of 11 arginine domain, which efficiently transfers recombinant protein into the cell by passing through cell membrane. "As we demonstrated initial success of mouse PiPS in our previous publication in Cell Stem Cell (April 23, 2009), current effort for technology development has focused on scale-up protein production with various quality control / functional test. The combination of LD Biopharma's unique technology development in TF protein engineering and Stemgent's expertise in stem cell biology would advance our understanding and discovery of exciting new technology for PiPS application and cell differentiation control in vitro" said Lingxun Duan, M.D. CEO of LD Biopharma.
About LD Biopharma Inc. Based in San Diego, California, LD Biopharma Inc is dedicated to the development of cell based therapeutic products using human recombinant transcription factor proteins as regulator in both patient specific stem cell generation and Cell lineage specific cell differentiations.
CONTACT
Email: info@ldbiopharma.com